https://www.youtube.com/watch?v=PCM-Iyn8X0g
People journeys
Personal and career development is important. We want to support you to grow in your role and with us as a business. But don't just take our word for it; in this section you can hear from some of our people about how they have developed career paths that suit them within RLDatix.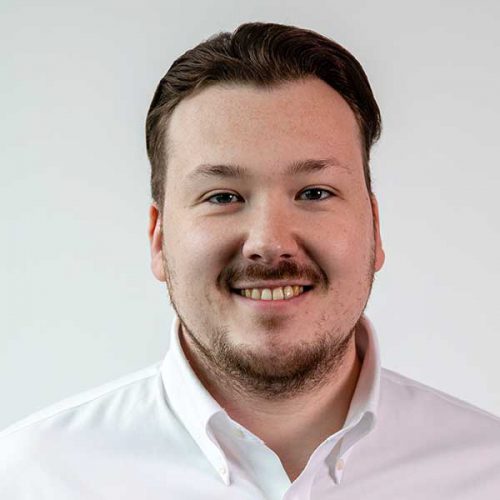 I was 23 when I joined RLDatix as a Customer Adoption Consultant in 2015, having previously worked in the NHS for a couple of years. My manager at the time really helped me settle into the role. Being able to travel nationally to support a wide range of different customers with their product adoption was exciting and a real learning curve.
In 2016, I progressed to a Customer Success Analyst role. Every day was different, as you had the autonomy to structure your days as you see fit. There is a huge amount of opportunity to get involved in a wide variety of different projects with customers or within RLDatix. Building relationships with customers and watching them succeed with the products was easily the best part of the job, along with the camaraderie within the team.
In 2019, I became a Product Specialist. I have learned a great deal about how we design and implement new features into our products. My experience in my previous roles has been crucial to be successful in this new one. Having seen how HealthRoster was used to support the Nightingale Hospitals has been a humbling reminder of how important our products are to our frontline staff.
In 2022 I was promoted to a more senior role as a Global Product Manager now overseeing all of our Medics solutions. As part of this role I've been lucky enough to travel the world, even spending three months in Australia supporting our Australian customers on some really exciting projects and sharing some of our best practice from the UK. Having the opportunity to lead our Medics solutions and help solve their unique problems has been really rewarding and I've learnt so much from them at the same time.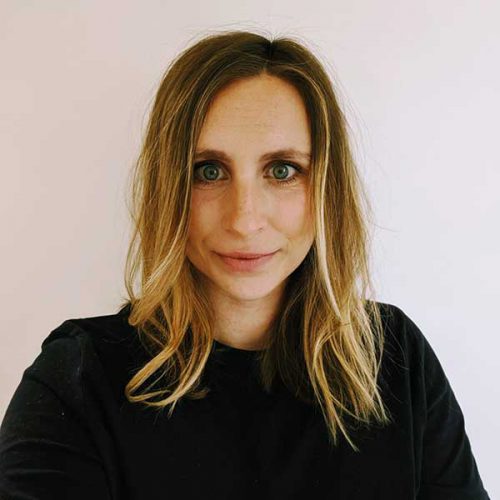 I joined RLDatix in 2014 in an entry level HR position. Prior to that, I had spent a few years travelling and had a variety of short-term job roles. Since I joined RLDatix, I have had three roles within the company, one of which has taken me to Australia, where I am now in a HR Manager position.
As the company has grown and evolved, I have been given new opportunities to learn. I am still learning new things every day and that has enabled me to progress from HR Coordinator to HR Business Partner through to HR Manager (APAC).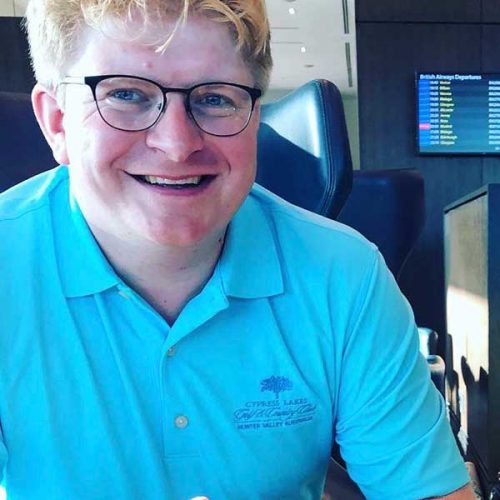 I joined the finance team in November 2011 as a qualified accountant straight from practice. Since then I have had six roles within the company and either travelled or worked in seven countries.
I have worked on key projects and I have always had great support from my colleagues and managers, which has led to opportunities to progress. By July 2012 I became a Financial Accountant before moving to the role of Finance Manger a year later. Within three years I had progressed to UK Finance Director. January 2018 saw another move to ANZ Finance Manager (Sydney) and in June 2019 I moved to the role of Head of Financial Planning and Analysis. During 2019 I had the opportunity to work on a company wide system project to implement Salesforce and NetSuite.
Since September 2021 I became part of the wider RLDatix Finance team and now operate in the role VP, Commercial Operations looking after Sales Operations and Global Renewals.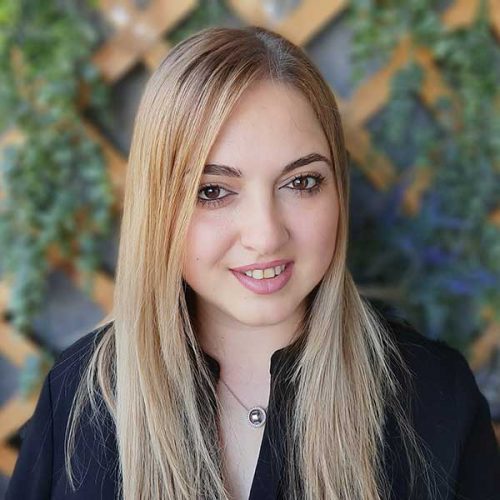 I have been at RLDatix for about five years now, working at our Skopje office and it has been a very enriching experience. It is an organisation which offers opportunities for everyone to foster and grow both professionally and personally. I remember joining RLDatix back in 2015 as an Office Administrator and having the opportunity to work with some great mentors who have always been motivating and supportive. I have been given the opportunity to nurture my professional career development by finding a role in the company that suits my interests and abilities.
My promotion from Office Administrator to Office Manager has given me a new set of exciting responsibilities and challenges which inspire me to develop and learn new skills and abilities. I am proud and humbled to be amongst such incredibly talented people and am thankful for the opportunity to contribute to our continued success.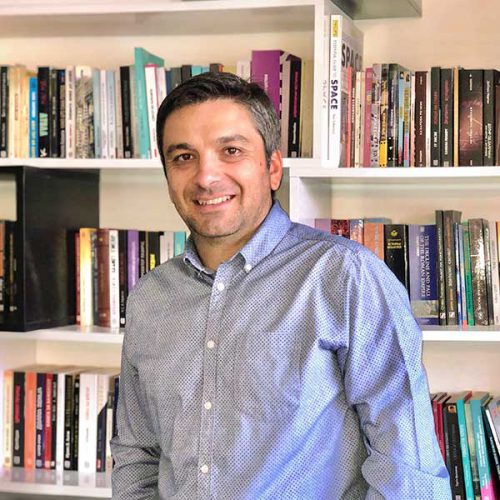 I started with Allocate as Product Owner for eJobPlan and HealthMedics. I was soon assigned to the HealthMedics migration to AWS which gave me the opportunity to show my skills and competence for leading the complex project and teams. I successfully applied for the Tribe Leader position and led three teams to successfully manage the delivery of a key project.
With the introduction of the new Research and Development organisational structure and transition of eCommunity and SafeCare to Skopje, I was given the opportunity to lead and manage two more teams and was promoted to Engineering Director. As a member of the Research and Development Management team, I have been given the opportunity to drive strategic initiatives such as the Engineering Maturity Model and have also been involved in introducing the new development process and cycle.
My current role is Head of Engineering, and I am leading the integrations of the M&As in the R&D organization.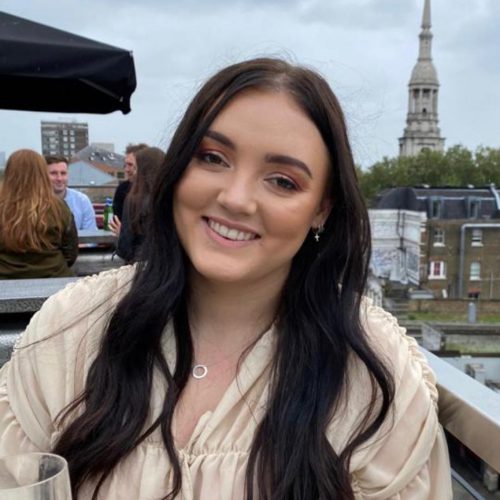 I joined RLDatix in January 2020. Prior to that I was based in South Africa and started my journey in IT hardware and software sales. After 3 years in the role, I decided to take the opportunity to travel around New Zealand. After 2 years, I made my way to the UK in November 2019. In January I started working as a 1st Line Support Analyst and had to quickly learn how to navigate a new role and working culture when COVID hit.
This was by far my biggest challenge, and it really pushed me out of my comfort zone. I spent the next year and a half learning as much as I could and in June 2021, I was promoted to 2nd Line Support Analyst. I spent the next year learning and developing my skills in the DCIQ and DatixWeb product suites, developing new relationships with other departments and stakeholders and was then promoted to 2nd Line Support Team Leader in March 2022.
There is so much room for growth in the company if you are willing to put the work in. It has been challenging journey, but it has been so rewarding and I am so grateful for the opportunities I have been given in my time at RLDatix.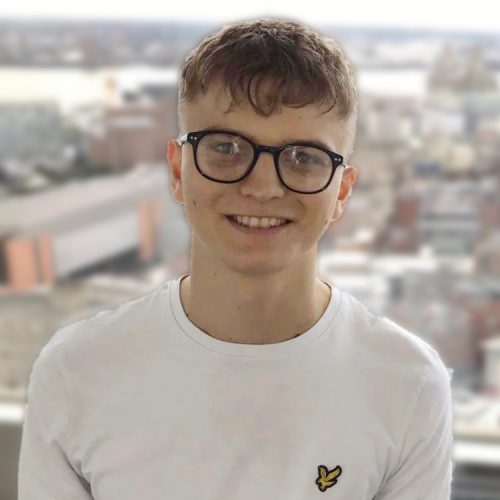 My RLDatix journey started in October 2020 as an entry level member of the Support team, working on the Service Desk. The role gave me a good insight into several areas of the business and enabled me to forge relationships with both colleagues and customers, whilst educating myself on our products, processes and values.
Shortly after I graduated from the training scheme, I was promoted into my current role in Service Delivery and Improvement. This was a unique opportunity to expand my horizons with new challenges to overcome, whilst taking on some important projects and reporting straight into the Director of Customer Support for the UK&I.
After just over two years with the company I feel I have become an integral part of the Support team, and I am still developing and learning new skills every day.